50 Showings, Multiple Offers and a SOLD price of $10,000 above ask!
How we went from "Is our price too high?" to MULTIPLE OFFERS (over 10), in a matter of ONLY a couple days…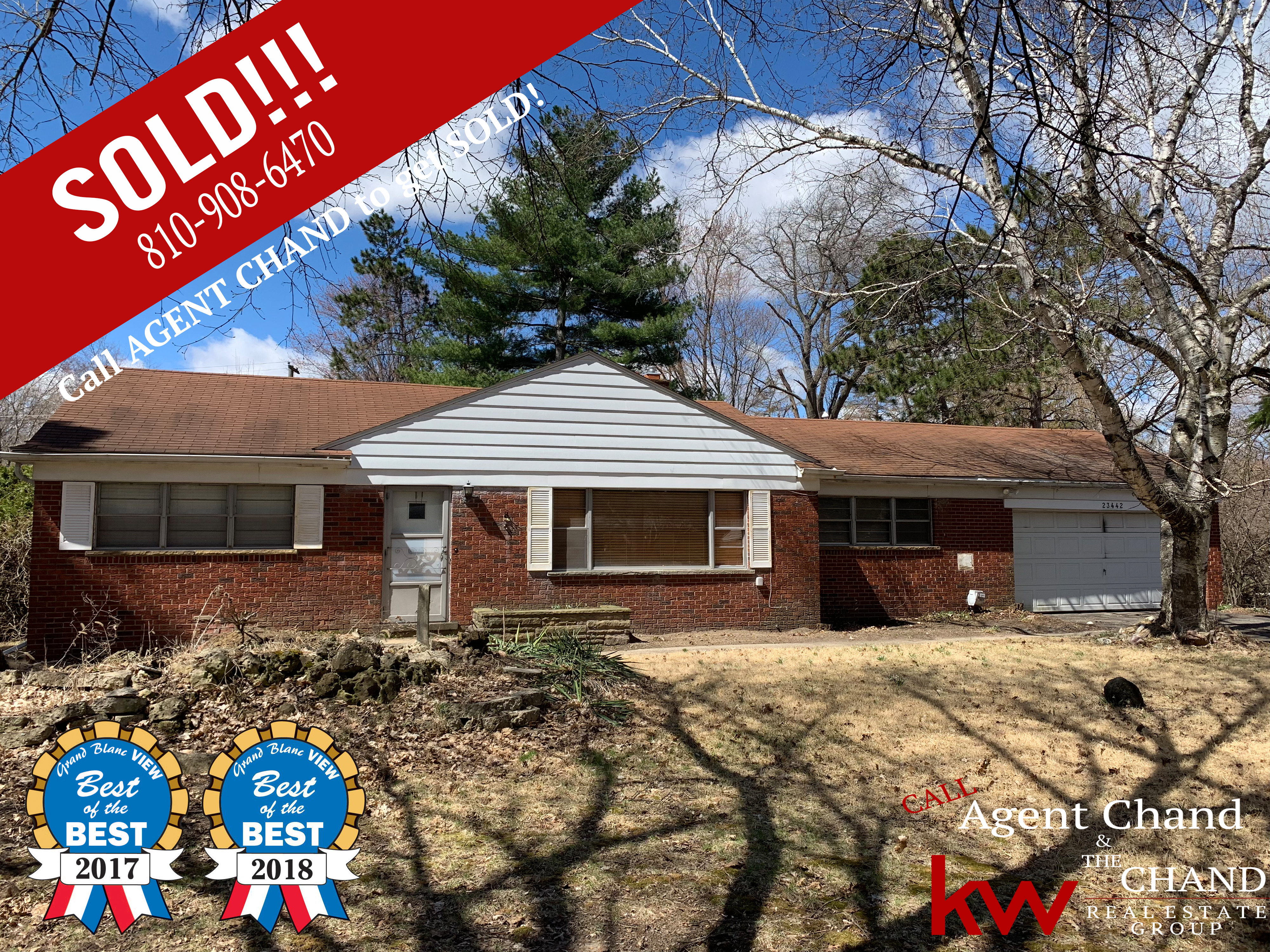 I was referred to this client by my brother. He said his friend & fellow doctor resident is ready to sell their old home and gave me the seller's number to call..

I call immediately. I don't like to waste any time! The seller and I speak on the phone and we agree to meet at the property. When we met, I could tell he was nervous about the home's condition. It needed lots of repairs and the seller was not a handyman himself.
I address his concerns and make him feel comfortable. I suggest listing the property as is, and let the condition reflect in our list price. After conducting my market research, I suggest a price and the seller agrees.

THEN….
I called my BEST photographer. He took amazing photos under my direction. I ran an AD on Facebook for people who live in Southfield + 10 mile radius. The Ad consisted of "This Beautiful Ranch in Southfield is COMING SOON! Handyman special!" and had my contact info. This let people know that there was a nice home coming to the market soon and that they will have to call me if they want to get ahead of the competition & find out info on the home before its officially listed.
This strategy created a lot of buzz around town about this home hitting the market soon.
I wrote the property description, making it sound as attractive as possible to its potential buyers, combined with my professional photos.. and I hit the "Submit" button to officially list the home!
Within ONE hour of listing the property, we had multiple showings scheduled. When I say multiple, I mean 50 showings within 4 days. The home was priced right. We listed it on the perfect day of the week (a little secret of mine). We receive our first offer the first day we were listed. Then another one… then another one.. then another one… we were receiving so many offers it was nuts! We decided to call for "Highest & Best" which means any agent who has shown the property, or submitted an offer, is now aware that we have multiple offers and if their client wants this house, then they will need to submit their "Highest & Best" offer. This strategy brought in MULTIPLE OVER LIST PRICE offers! (there is a lesson in there).
My seller ended up taking an offer which fit his timeline, had minimal contingencies AND was a total of $10,000 OVER LIST PRICE! Are you impressed with these results? I can help you too.
My iPhone is 810-908-6470 and my email is AgentChandSells@Gmail.com. Let's get together, devise a plan for your real estate goals, and execute….